Marcato USA
Ampiamotor Pasta Machine (Classic line)
Sale price

$229.90

Regular price

$0.00
A simple and functional pasta machine, which includes it's practical motor, Ampiamotor allows you to immediately prepare delicious lasagne, fettuccine, or tagliolini. It features a 10-position adjustment knob allowing your to prepare your sheets in 10 thicknesses, depending on your desired pasta shape. The anodized aluminum rollers feature an imperceptibly rough surface causing pasta to come out porous so that it binds more easily with your desired sauces.
100% made and assembled in Italy
Machine housing made with food grade chrome steel
Rollers made with food grade anodized aluminum alloy
Adjustment knob with 10 clear positions for desired pasta thickness
Let sit out for 30 minutes and then clean off remaining dough residue with a dry cleaning brush. The machine is not dishwasher safe.
Guaranteed against manufacturing defects under 2-year warranty (from date of purchase) & does not cover damage caused by improper use.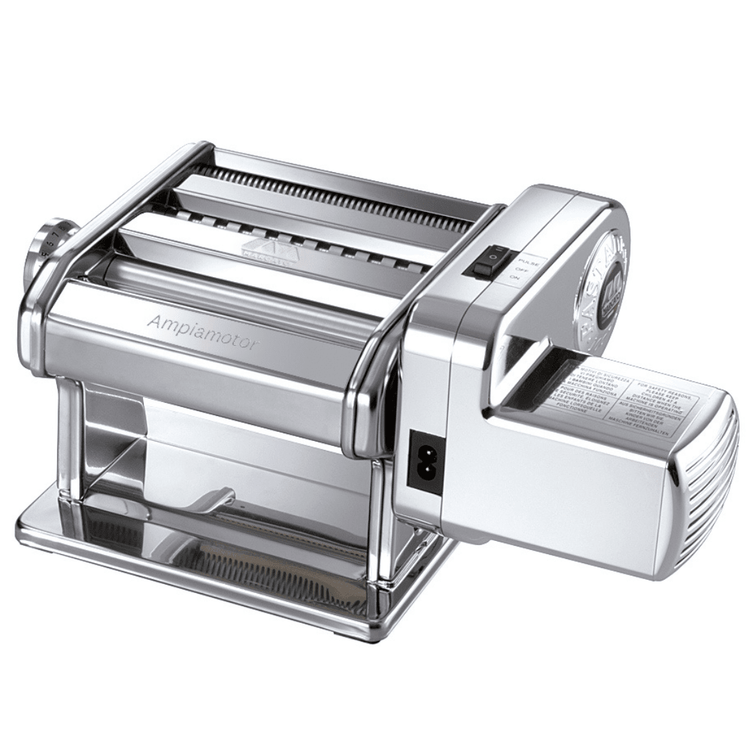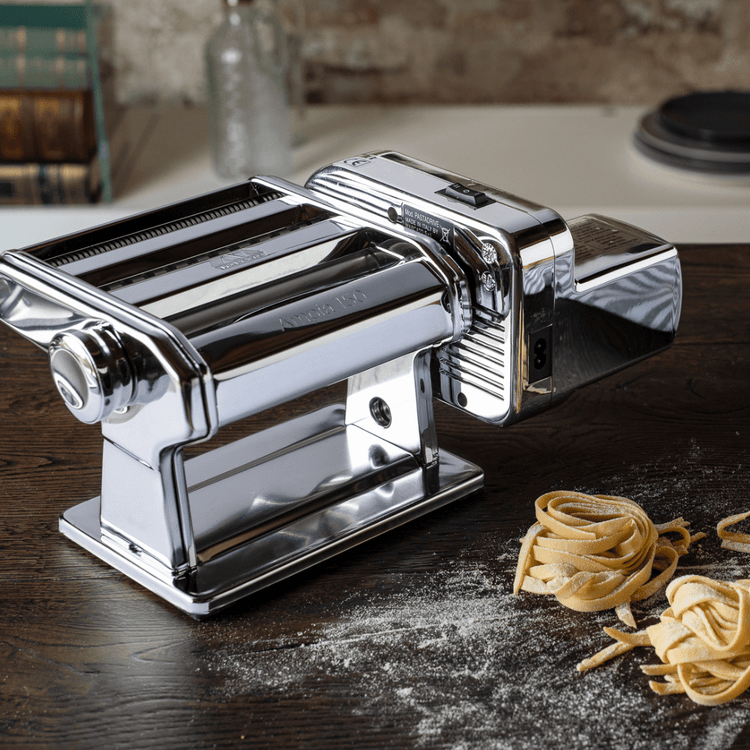 These items work great together