Marcato USA
Atlas Roller Pasta Machine (Classic line)
Sale price

$84.90

Regular price

$0.00
The Atlas Classic Roller Pasta Machine can be used to create pasta sheets in 2 widths (150 or 180mm) but does not have cutters for creating pasta shapes. It features a 10-position adjustment knob allowing your to prepare your sheets in 10 thicknesses, depending on your desired pasta shape. It can be used by hand or with the Pastadrive Motor.
Atlas 150 Roller produces pasta sheets with the width of 150mm
Atlas 180 Roller produces pasta sheets with a width of 180mm
Other uses: Use the Atlas Roller to mould sugar paste for decorating cakes and pastries or for a variety of applications that require sheets of soft and malleable doughs.
100% made and assembled in Italy
Machine housing made with food grade chrome steel
Rollers made with food grade anodised aluminum alloy
Adjustment knob with 10 clear positions for desired pasta thickness
Compatible with 13 Marcato pasta accessories (made of food-grade aluminum alloy or ABS, and polymeric resin combs)
The polymeric resin scrapers naturally clean the rollers during use. Let sit out for 30 minutes and then clean off remaining dough residue with a dry cleaning brush. The machine is not dishwasher safe.
Guaranteed against manufacturing defects under 2-year warranty (from date of purchase) & does not cover damage caused by improper use.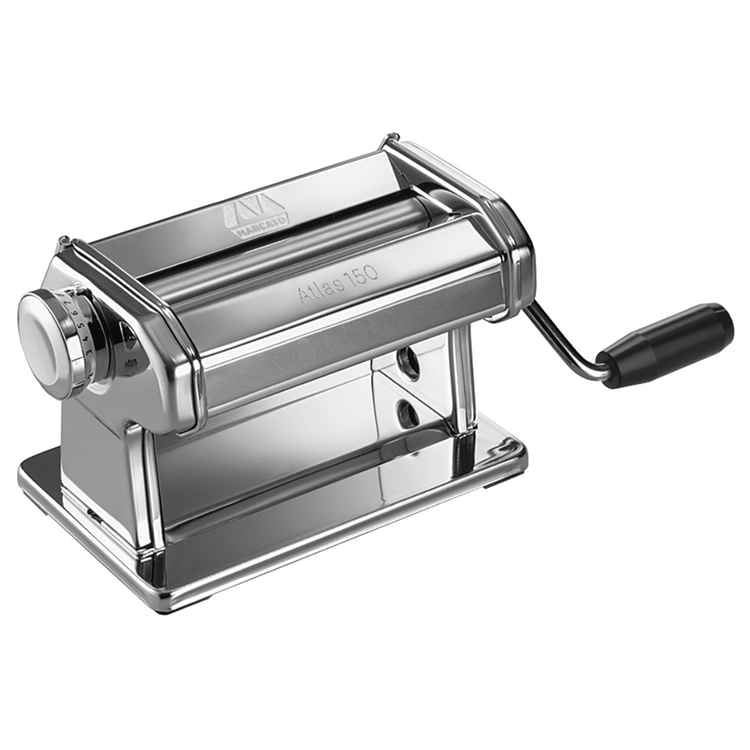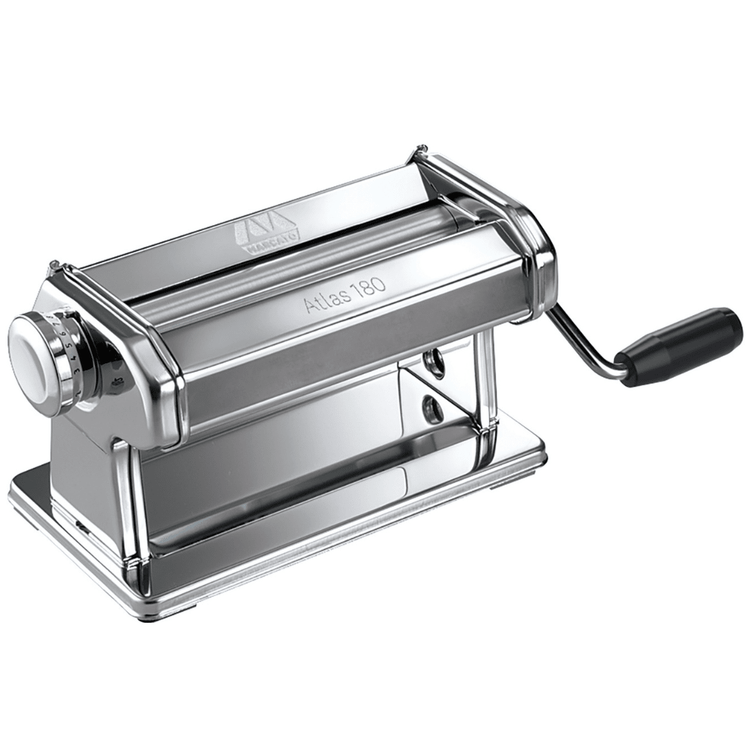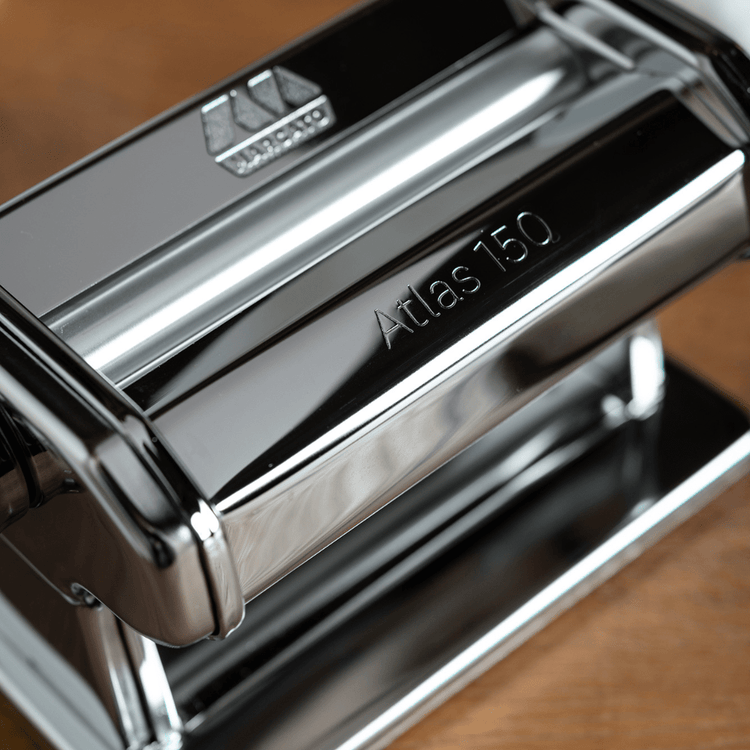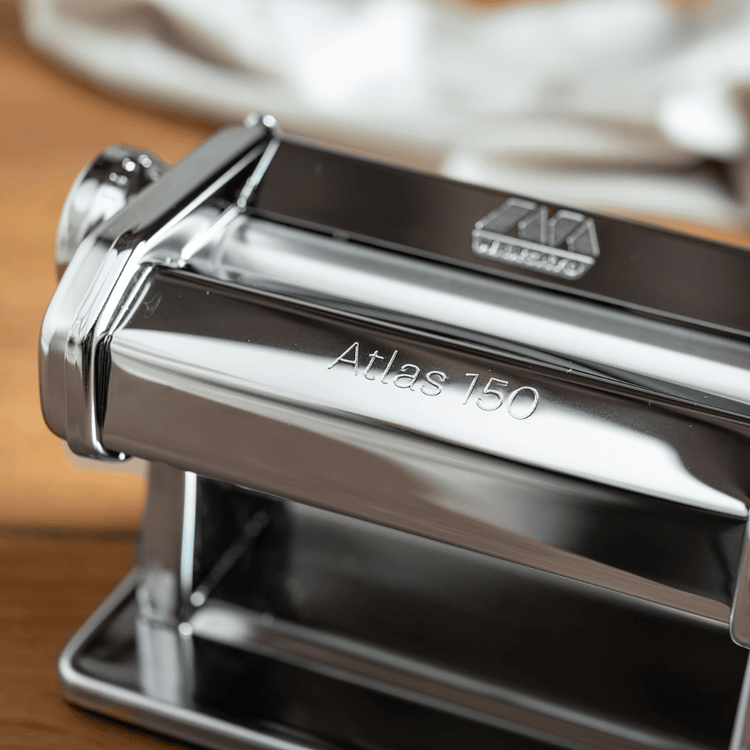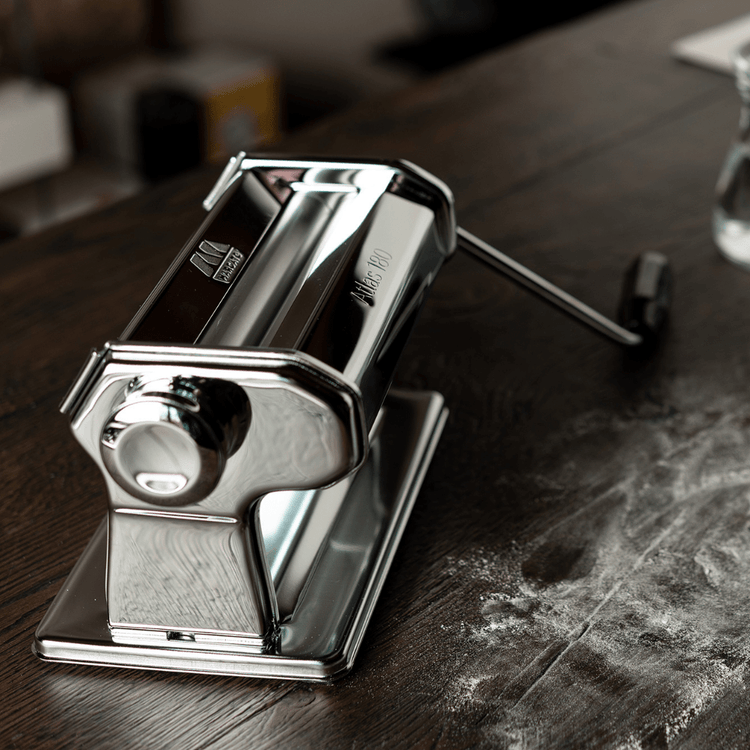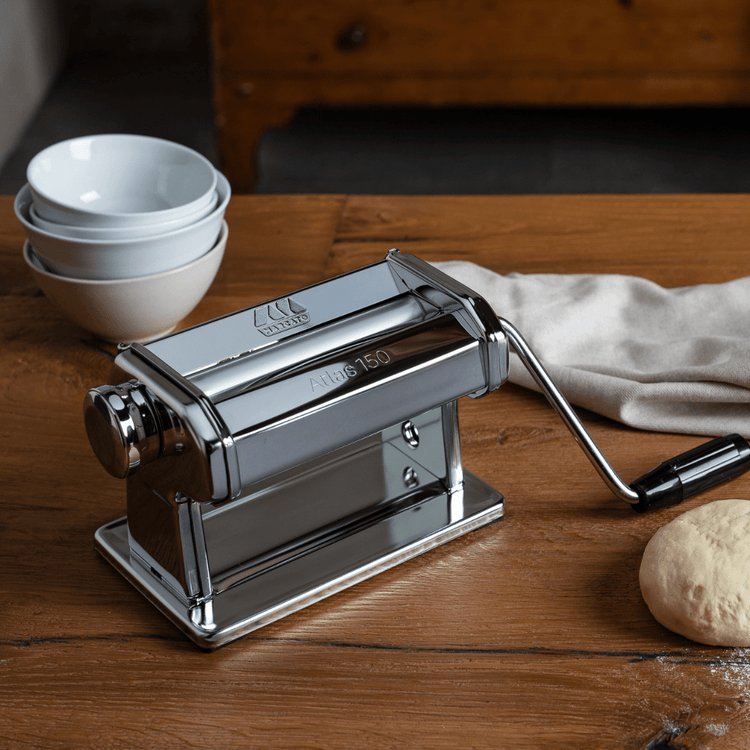 These items work great together