Marcato USA
Marga Mulino (Mill + Grain Crusher)
Sale price

$229.90

Regular price

$0.00
he Marga Mulino is a compact mill to grind wheat and grains for making flour, flakes and malt for beer.
*Especially great for those with food allergies! Grind your own flour and eliminate the risk of cross-contamination.
Marga Mulino is the only machine that lets you prepare flakes and flour from grains in just a few minutes. It can be used with both soft grains, such as Oat, Barley and Rye, and hard grains, such as Spelt, Kamut, Rice and Buckwheat.

Marga Mulino uses three rollers that rotate at different speeds. The distance between the rollers, set with an adjustment knob, defines the type of processing: position 5-6 to obtain grain flour and positions 1 to 4 to obtain grain flakes with different finishes.
100% made and assembled in Italy
The machine is made of high-quality chrome steel
The rollers are made of food-safe anodized aluminum; a material that guarantees no particles are released during use
Compatible with the Pastadrive Motor
Guaranteed against manufacturing defects under 2-year warranty (from date of purchase) & does not cover damage caused by improper use.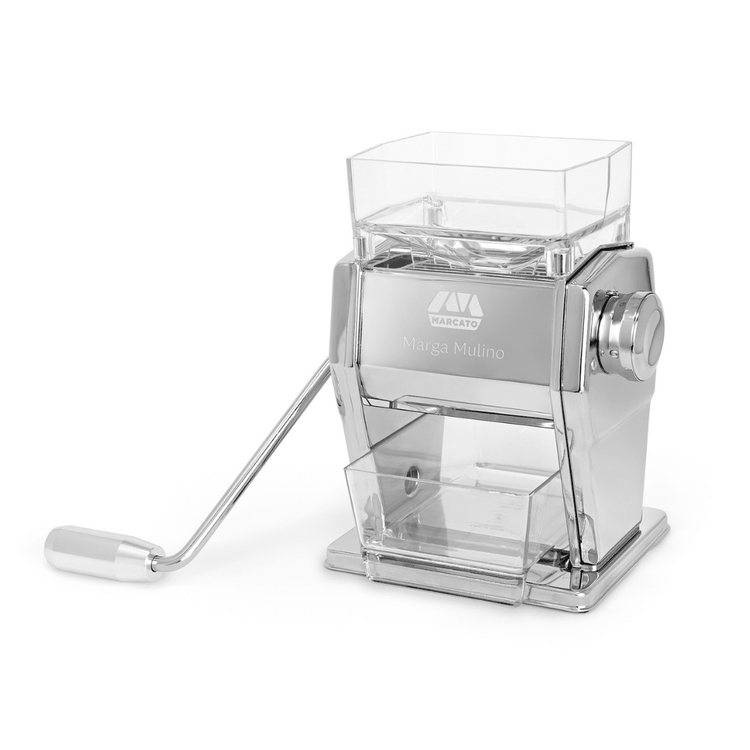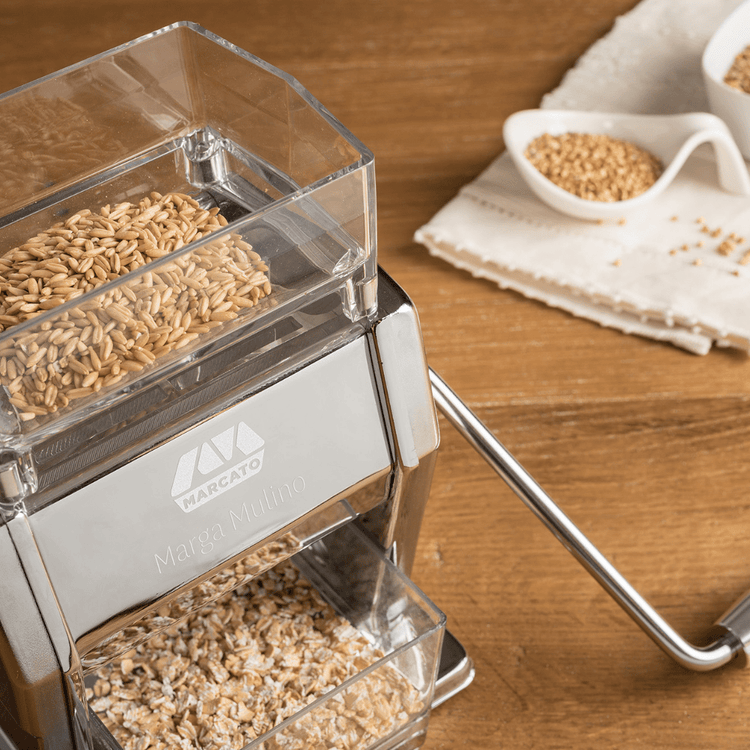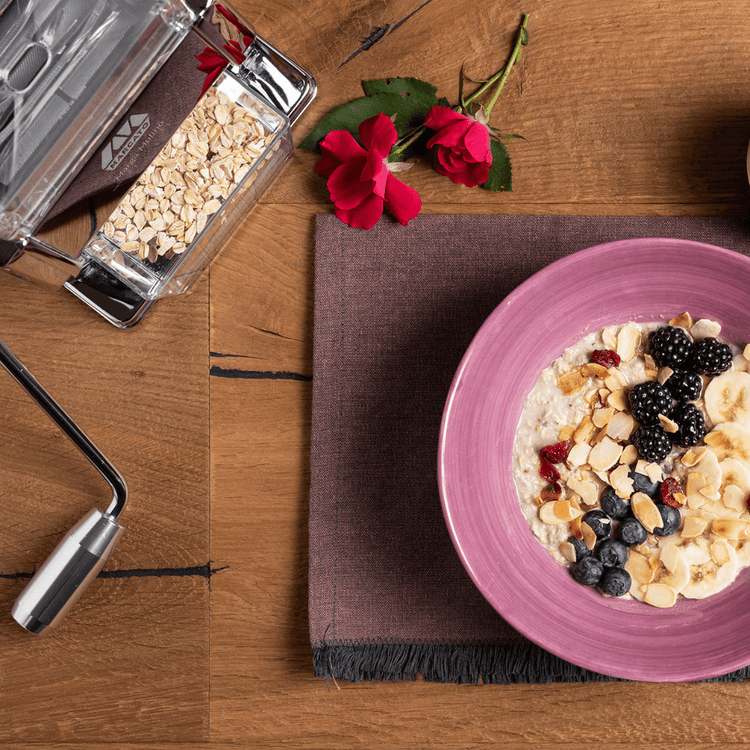 These items work great together