Marcato USA
Otello Pasta Machine (Heritage line)
Sale price

$449.90

Regular price

$0.00
The pièce de résistance of our premium Heritage line, Otello, a limited-edition collectors item, is reminiscent of the original manual pasta machine, created in 1930 by Otello Marcato, Marcato's founder. Designed and made by us to represent Italian design worldwide, Otello features cutting-edge technologies from the original machine such as control to change the sheet thickness (now with 7 positions), paired with more modern technologies found in other models in our range: anodized aluminum alloy rollers & highly-resistant polymeric resin combs. The anodized aluminum rollers feature an imperceptibly rough surface causing pasta to come out porous so that it binds more easily with your desired sauces.
The structure of the machine is made of anodized aluminum. The champaign color is obtained through an anodic oxidation process making it food-safe. The base & the knob of the handle are made with Wengè solid wood providing a vintage look while retaining the typical stability and strength of all Marcato products.
 To protect & maintain the wood it's treated with a natural oil.
100% made and assembled in Italy
Prepares pasta sheets with a maximum width of 150mm (7")
Rollers made with food grade anodized aluminum alloy
Adjustment knob with 7 clear positions for desired pasta thickness
The surface of Otello can easily be cleaned with a cloth and maintenance is simplified by the presence of removable polymeric resin combs. Let sit out for 30 minutes and then clean off remaining dough residue with a dry cleaning brush. Otello is not dishwasher safe.
Guaranteed against manufacturing defects under 2-year warranty (from date of purchase) & does not cover damage caused by improper use.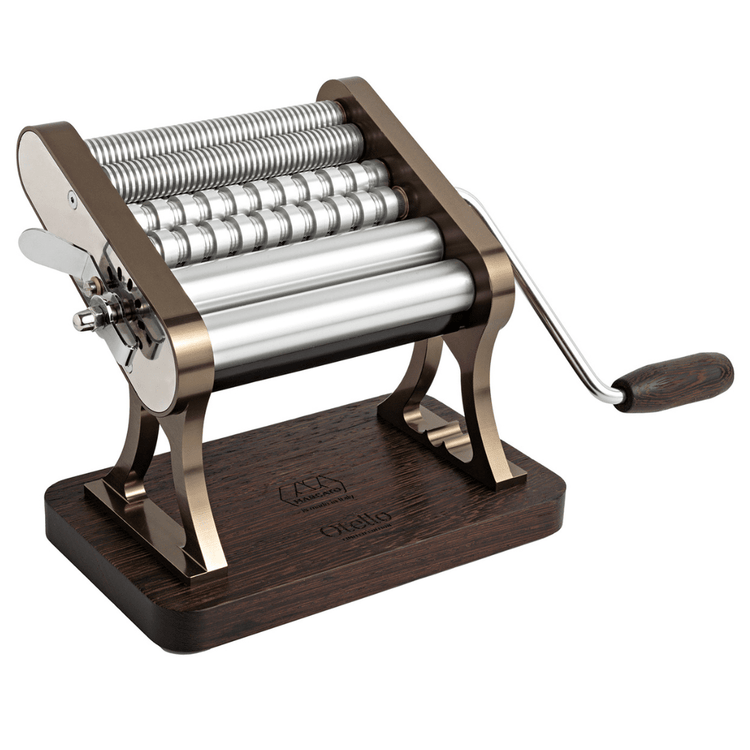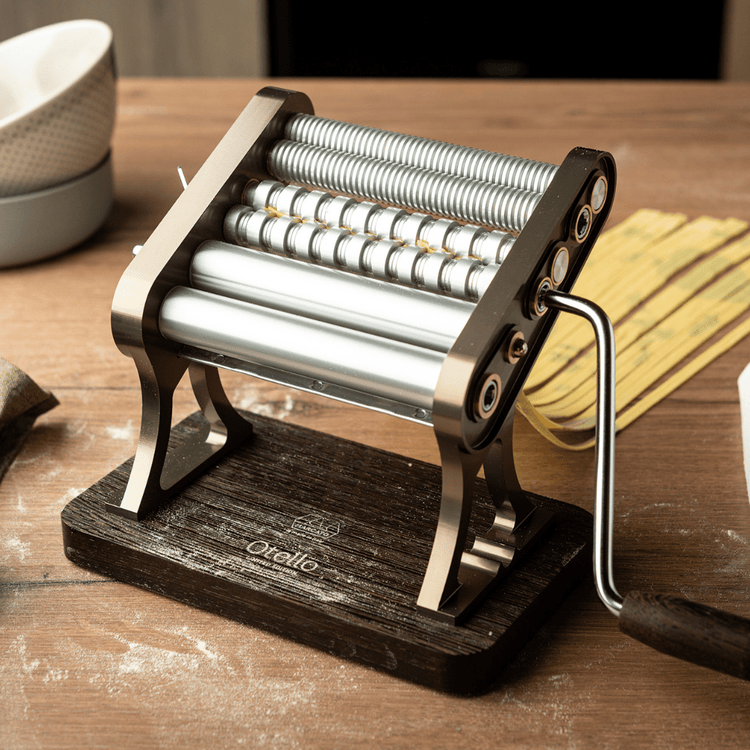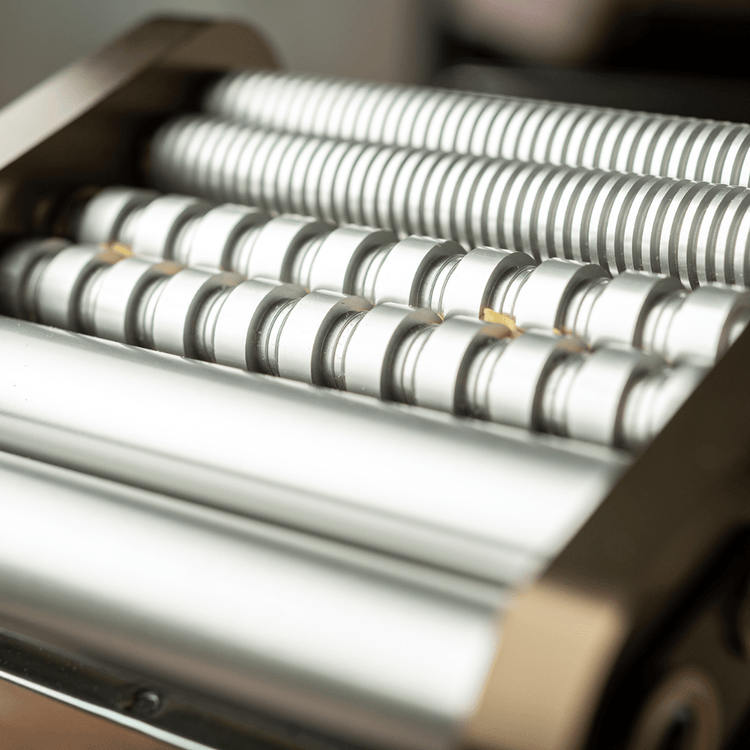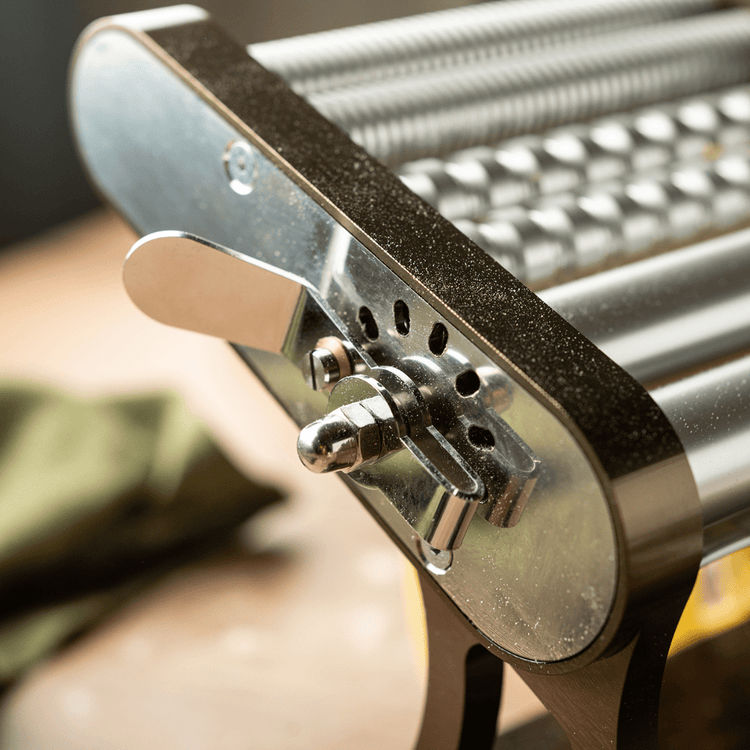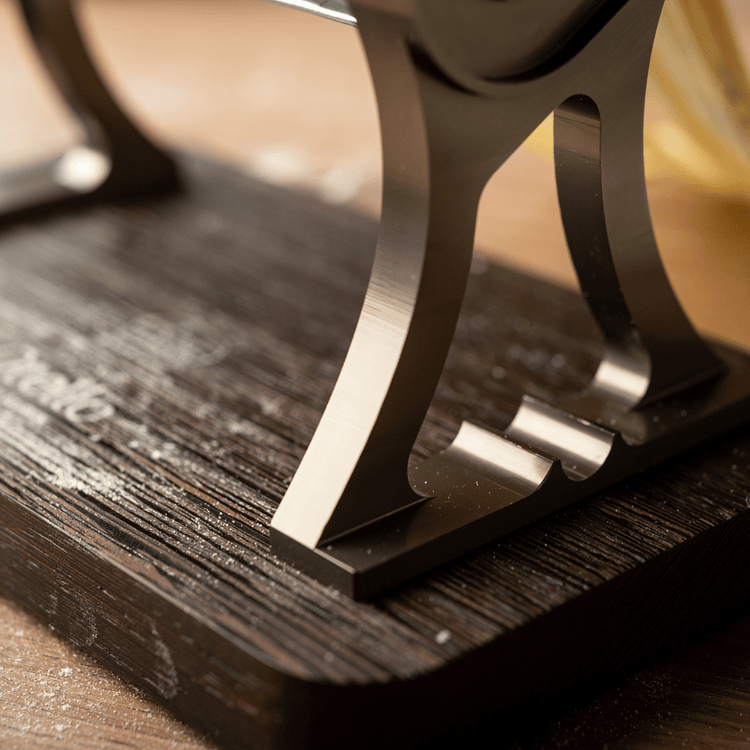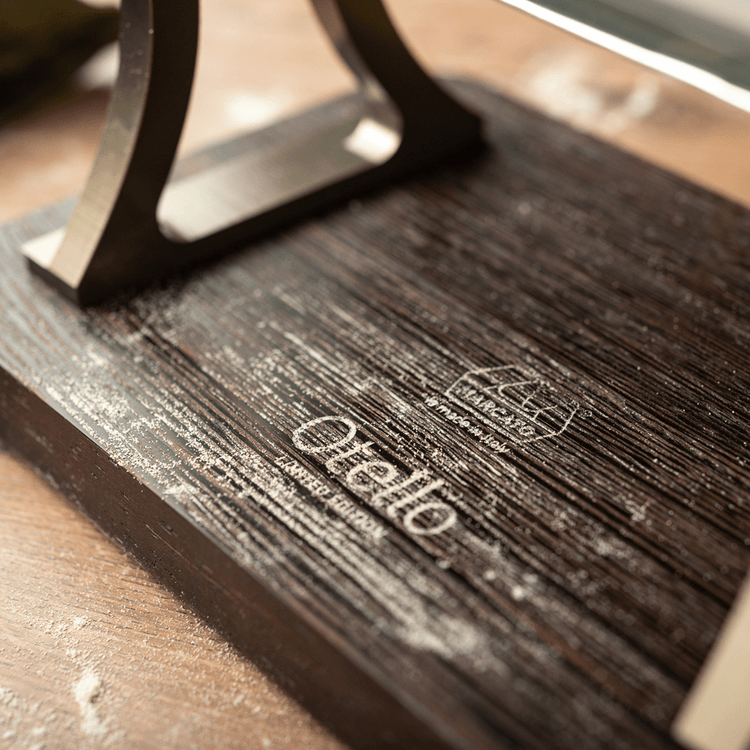 These items work great together